Awaiting talented personnel seeking to grow together with Puzzle Data
.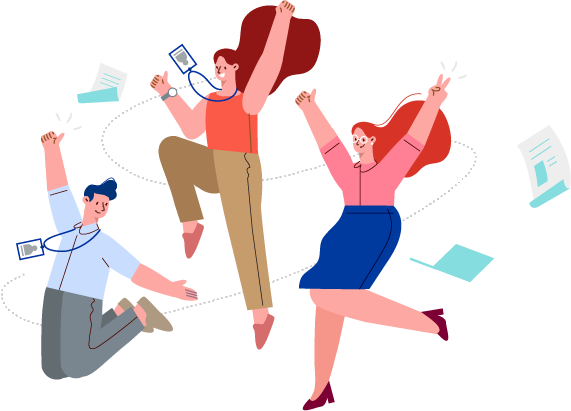 Puzzle Data believes in the force of 'awareness'. We are a group of experts who have gathered to make reality more concise, more transparent and more valuable through data analysis. We await those who would be able to develop Puzzle Data by fully exhibiting their competencies while developing themselves simultaneously.
Puzzle Data is a startup, comprised of about 30 members. The respective roles of each member are important, the respective opinions of each member are respected and their synergy develops Puzzle Data. In order to further utilize this synergy, Puzzle Data hosts a Culture Day for the harmony of each individual, as an attempt to become a company where work and fun can be achieved at the same time. Moreover, we fully provide support so that they can develop their competencies by participating in training as well as domestic and overseas conferences.
Provides a working environment for
efficient work
.
Flexible working hours
Working equipment supported
Unlimited snacks provided
Lunch costs supported
Liberal dress code
Provides environment where one can
initiate self-development
.
Liberal discussion
Study support
Support for participation in seminars
Support of purchasing cost of books related to work
Prioritizes sufficient rest hours and
the health of employees
.
Liberal use of leaves
Culture Day once a month
Gifts on anniversaries and early leave of work
Additional support for detailed medical examination Equivalent to approximately KRW 300,000 for regular medical examination
Strives to provide more diverse
welfare to employees
.
Worker's vacation support program
Telecommunication cost of KRW 40,000 provided monthly
Expenses and leave of absence for congratulations and condolences provided
Gifts provided on national festive holidays