Efficient Outpatient Care: Visualizing the Treatment Process​
In university hospitals, treatment and medical examinations are categorized into wards, resulting in a complex and time-consuming movement flow for outpatients. This can lead to increased management costs and reduced customer satisfaction due to longer waiting and moving times, and reduced accessibility.​
With the increasing complexity within the hospital, bottleneck points and inefficient processes continue to emerge. However, analyzing the inefficient points and identifying the root causes behind the increase in waiting and moving time is challenging. Therefore, a comprehensive analysis of the outpatient treatment process is necessary to pinpoint areas for improvement and implement necessary changes.​
Optimizing Outpatient Care: Enhancing Processes through Visualized Treatment Models' Visualization
The treatment/examination time of outpatients now facilitates the analysis of the entire movement flow, which was previously challenging to directly observe or investigate. By utilizing this data, we can visualize the connection flow through moving/waiting time and various work/treatment departments.
​By visualizing the patient flow, we can identify bottleneck points, delays in treatment and examination, and inefficient processes. This analysis allows us to prepare an optimization model from a process modeling perspective.
Through the treatment process model, we can propose measures to minimize complexity, reduce the number of movements, and eliminate redundant repetition of work. We can suggest measures for work standardization based on customer type and improve customer attendance.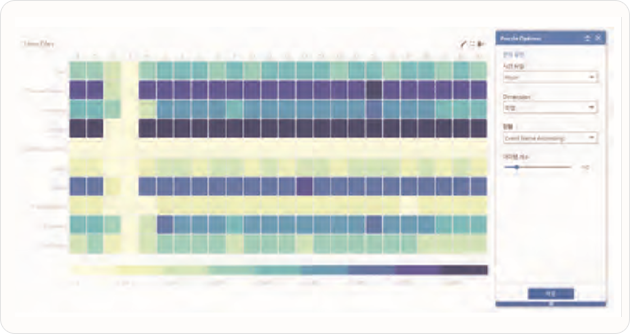 Have an inquiry?
Get in touch with us.