Unveiling User Insights:
Understanding and Visualizing Mobile App and Game Behavior​
It is difficult to effectively analyze user behavior patterns and payment/sales data in app games across different advertisement channels​
To analyze mobile apps/games, one can check the KPI of each stage and user's activity index using various analysis tools. ​

However, it is challenging to identify where users typically deviate such as bottlenecks, understand users' behavior patterns within the app/game content, and pinpoint the locations where payments are made.​
Understanding User Behavior and Payment Patterns in Mobile Games/Apps​
Game log analysis has historically focused only on statistics indexes or resolving customer issues. However, by applying process mining to game log data, it enables to analyze the activities before and after a user's behavior within specific sections.
This analysis allows for user segmentation and prediction of user behavior patterns and user responses.
User behavior patterns can be visualized and represented in a process map using event logs, including user inflow from various advertisement channels, game/app installations, log-ins, character creations, and level progress.​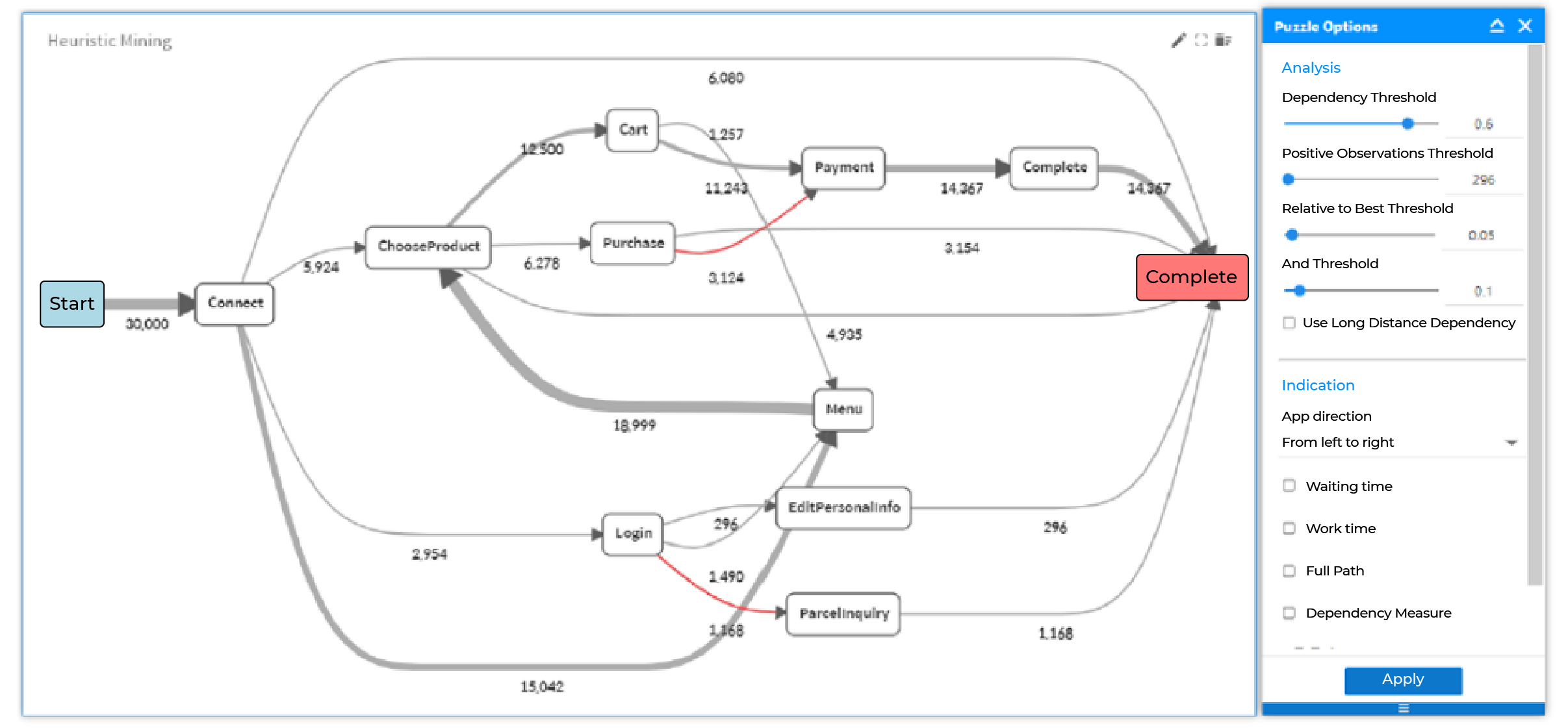 Have an inquiry?
Get in touch with us.