Unlocking Export Success: Optimizing Manufacturing Processes​
The semiconductor commerce involves a complex process and equipment structure, making it challenging to manage yield. Numerous approaches have been attempted to identify the relationship between the process and yield, aiming to optimize the process to enhance yield.​
Due to the limitations of analytical methods, traditional approaches have focused on deriving the relationship between a single process and yield percentage, and then optimizing the process based on this isolated data. However, it has been challenging to analyze the relationship of multiple data points from the entire process and equipment and to identify significant results.​
​The engineer controlling the process significantly influences their ability to respond to issues that occur during each process. However, it is challenging for each person in charge to personally verify whether the work details of processing issues, arising in complex processes and involving countless equipment, are being handled adequately. Additionally, determining the appropriate processing measures poses a further challenge.​
Boosting Productivity with Process Model Analysis​
When analyzing the semiconductor process using process mining, it enables to identify the entire process model and recognize patterns of processes with defects or patterns of processes and equipment with high yields.
By shifting away from the previous statistical analysis methods, process model analysis makes it feasible to assess the processes and equipment that influence yield. Consequently, through process model and pattern analysis, the optimal process can be determined.​
Optimizing Production: Unleashing Efficiency through Visual Process Model Analysis​
The production process model can be identified and analyzed by examining the log data from production equipment used in the semiconductor production process. ​
Through comparison with the standard process, it becomes possible to determine the suitability of the production process model and analyze any issues that may arise.​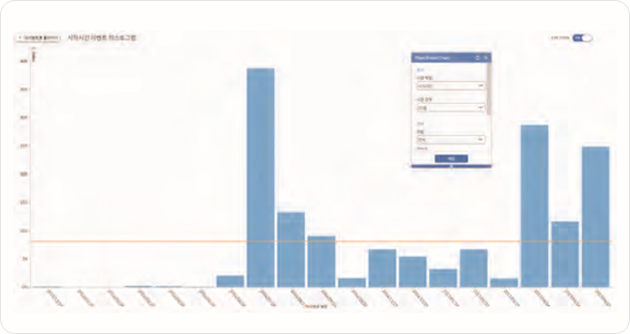 Have an inquiry?
Get in touch with us.