"Puzzle Data Releases 'ProDiscovery 2.2' with Enhanced Efficiency and Functionality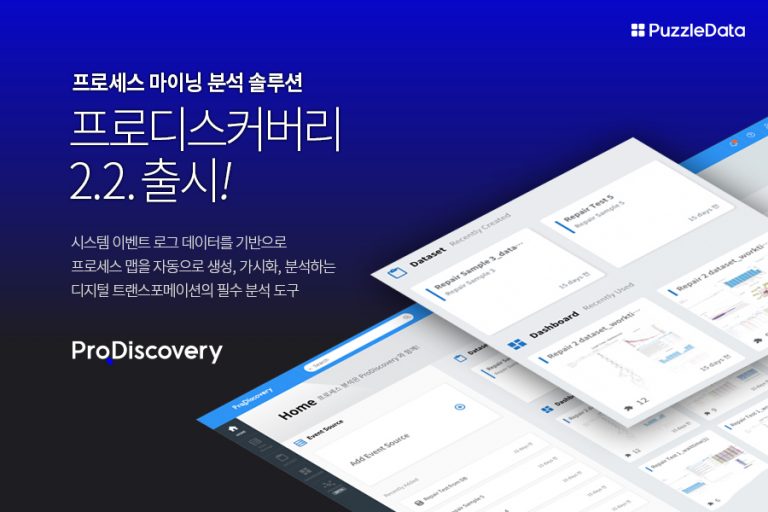 "Puzzle Data, a data science specialist company based on Process Mining, has released an upgraded version of their Process Mining solution, ProDiscovery 2.2, with added functionalities.
Process Mining is an algorithm and analysis tool that extracts process models based on event log data from IT systems, allowing for the analysis of business outcomes, bottlenecks, and duplications, automating business innovation and customer journey analysis.
A notable feature in the newly released ProDiscovery 2.2 version is the addition of the core concept of Process Mining, the 'Conformance Check'. This feature enables the examination of the fitness of given data based on the process model derived during the Process Discovery phase.
Furthermore, a new concept of 'Puzzle Sets', a collection of puzzles that can be utilized for specific analyses, has been introduced. These Puzzle Sets have been integrated into Process Overview Analysis and Lead Time and Bottleneck Analysis.
Other enhancements include the addition of a 'Home' screen, 'Data Management' screen, integration with databases and Splunk, data transformation capabilities, improvements in dataset creation methods, and the inclusion of default puzzle groups.
Kim Youngil, CEO of Puzzle Data, mentioned, "ProDiscovery 2.2 not only enhances various functionalities needed in real-world scenarios for user convenience, efficiency, speed, and accuracy, but also introduces new features." He further added, "We will continue to listen to customer feedback and relentlessly progress and grow through continuous Research and Development (R&D)."
Puzzle Data has been leading the domestic Process Mining industry, recording over 300% annual revenue growth since 2017. Additionally, it has been recognized both domestically and internationally, being selected as a representative global Process Mining company for three consecutive years, maintaining a steady and remarkable growth trajectory."