PuzzleData Launches SaaS Version of Process Intelligence Platform 'ProDiscovery Cloud'
The on-premises version provides a user-friendly, fast, and secure platform with 100% functionality utilization.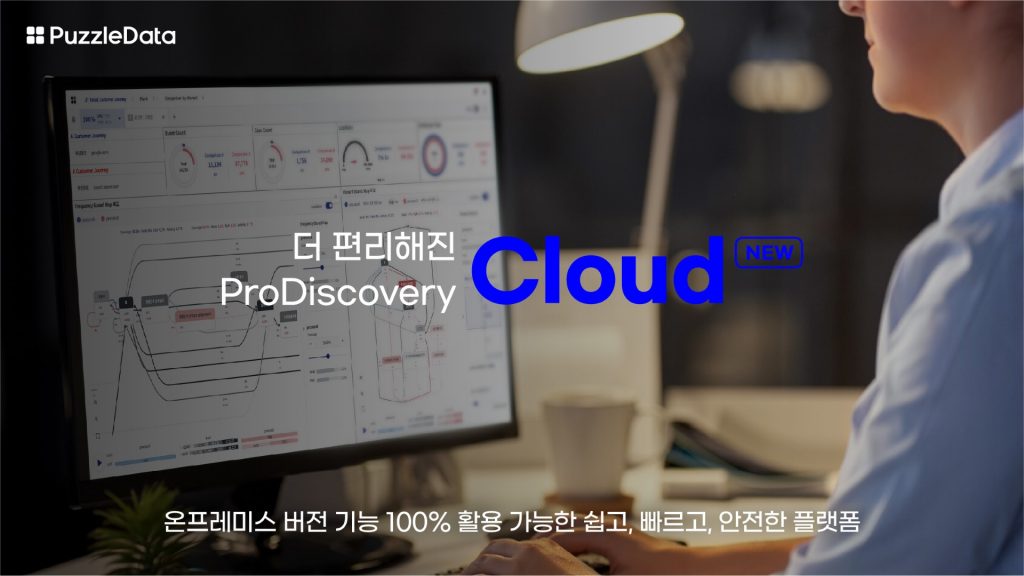 On the 12th, PuzzleData, a process mining specialist (led by CEO Kim Young-il), officially announced the launch of the SaaS version of their process intelligence platform, 'ProDiscovery Cloud.'
ProDiscovery is a globally acclaimed process mining solution that enables the exploration and modeling of business processes. It not only discovers process models but also analyzes and optimizes them, creating a complete platform that monitors the application of improved processes in a continuous cycle of process innovation.
The newly launched ProDiscovery Cloud provides businesses with a platform that allows them to utilize 100% of the features of the ProDiscovery on-premise version without the complexity of installation and at reduced starting costs. It offers various licensing plans, ranging from the free version to Standard, Advanced, and Enterprise, suitable for businesses of different scales.
The strength of ProDiscovery Cloud lies in its diverse features and user-friendliness. Users can monitor real-time process data through an intuitive dashboard and analyze the performance and efficiency of processes. Additionally, the use of AI technology for process analysis and prediction brings significant benefits to decision-making and business performance enhancement.
PuzzleData CEO Kim Young-il stated, "The domestic process mining market is rapidly growing, and to meet the demands of businesses of various sizes, we have launched ProDiscovery Cloud. We are confident that the fast, easy, and secure ProDiscovery Cloud will be readily utilized to deeply analyze and optimize various aspects of businesses' processes."
To celebrate the launch of ProDiscovery Cloud, PuzzleData is offering a promotion that provides a 10% discount on the ProDiscovery Cloud subscription for one year. During the promotional period, free education will also be provided. Detailed information can be found on the PuzzleData website.