A Global Retailer's Quest to Cracking the Code for Customer Satisfaction​
31%
increase in page traffic inflow​
39%
increase in completed orders
Why ProDiscovery for Retail​
Retail companies are choosing ProDiscovery to achieve the following objectives: ​
Build personalized shopping experiences through customer segmentation to drive conversion.​
Manage customer churn and boost retention by performing predictive analysis to take preventive actions.​
Identify bottlenecks and reworks to enhance UI/UX and increase customer satisfaction.​
How a Global Retailer Boosted Online Customer Engagement with ProDiscovery ​
A global retail company with more than $8.9B in annual revenue knew the importance of enhancing their customers' online shopping experience. However, they couldn't understand the entire customer journey with their existing method and continued to face customer complaints. To tackle the issue, the company turned to ProDiscovery.​
Through ProDiscovery, the company worked with our process intelligence team to implement predictive analytics and preventive action by mapping end-to-end customer journey, segmenting customers based on behavioral patterns, and designing tailored experiences to engage customers and boost conversion rates.​
Getting to know the customers with user segmentation ​
Through user journey maps, we identified key behavioral patterns and lead time trends of customers using the company's online channel, deriving five main customer segments – Non-Engaged, Occasional Buyer, Loyal Buyer, Emerging Business, and Business Builder.​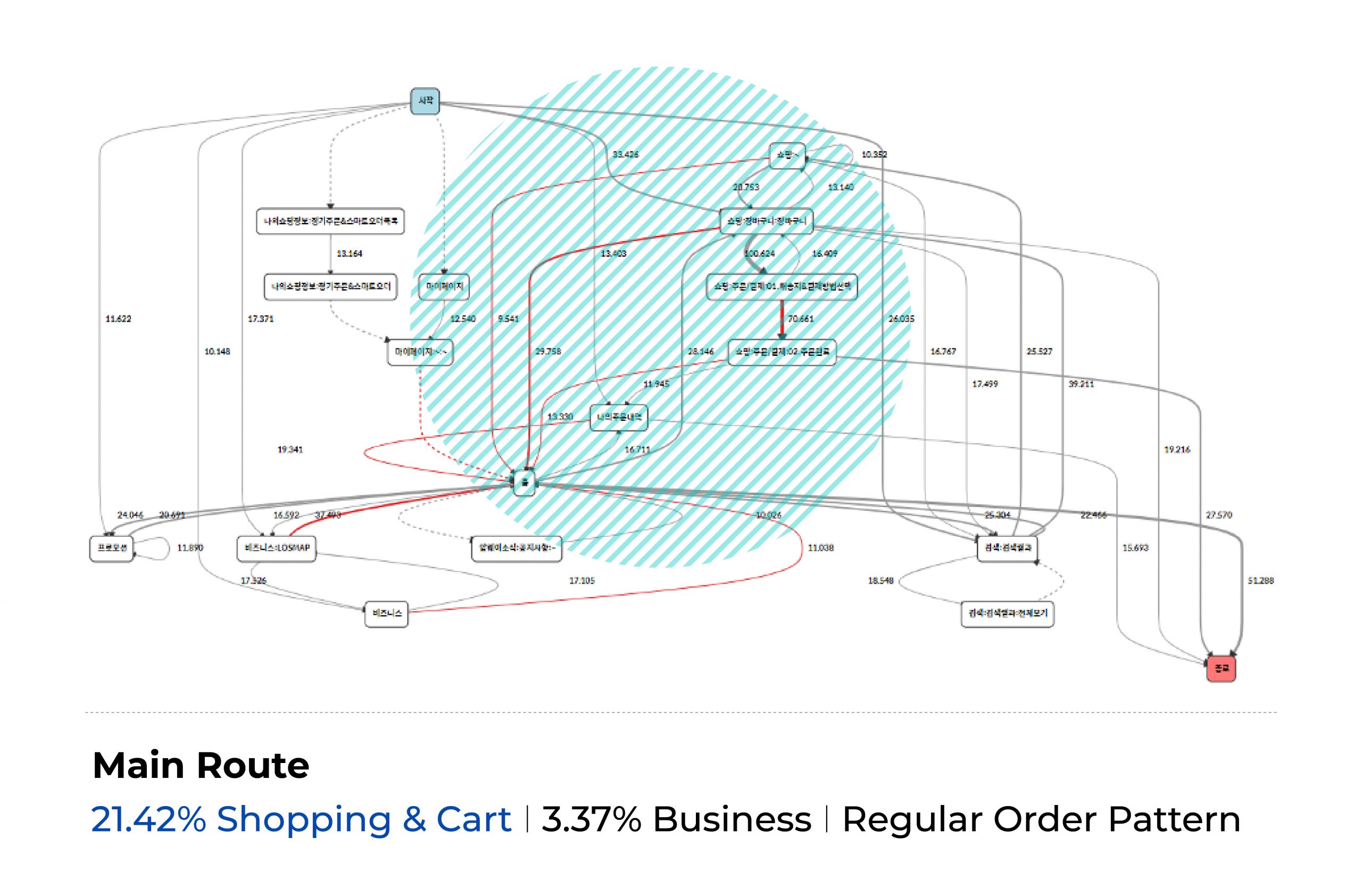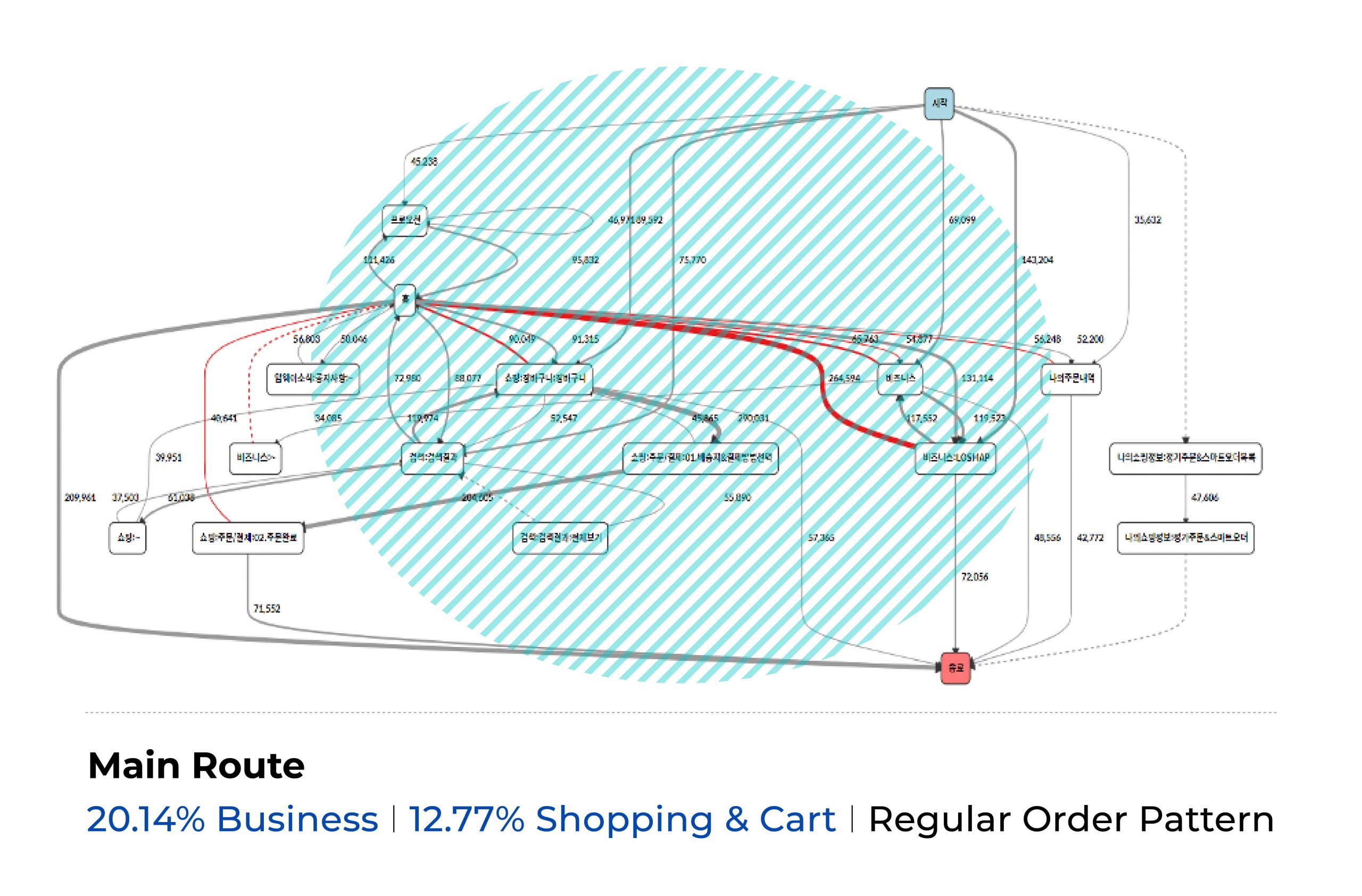 Applying data-driven insights to strategic UI/UX revamp​​
By leveraging digital footprints, we identified areas of improvement where certain tasks were overly complicated or time-consuming. To improve accessibility for Business Builders, we added a direct route to the Business menu.​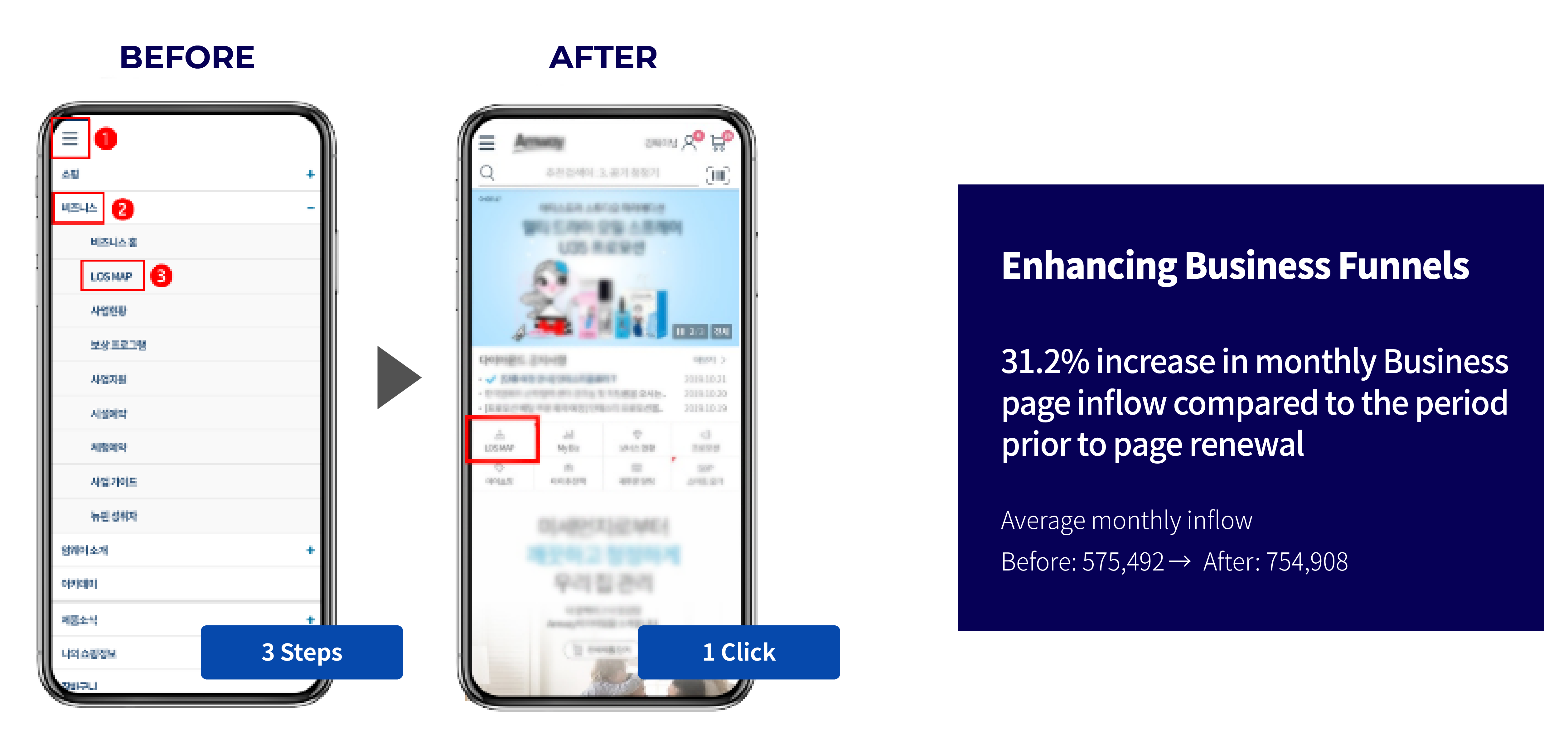 Through main page optimization, we introduced a path to access product detail pages and a convenient "Add to Cart" shortcut for products. ​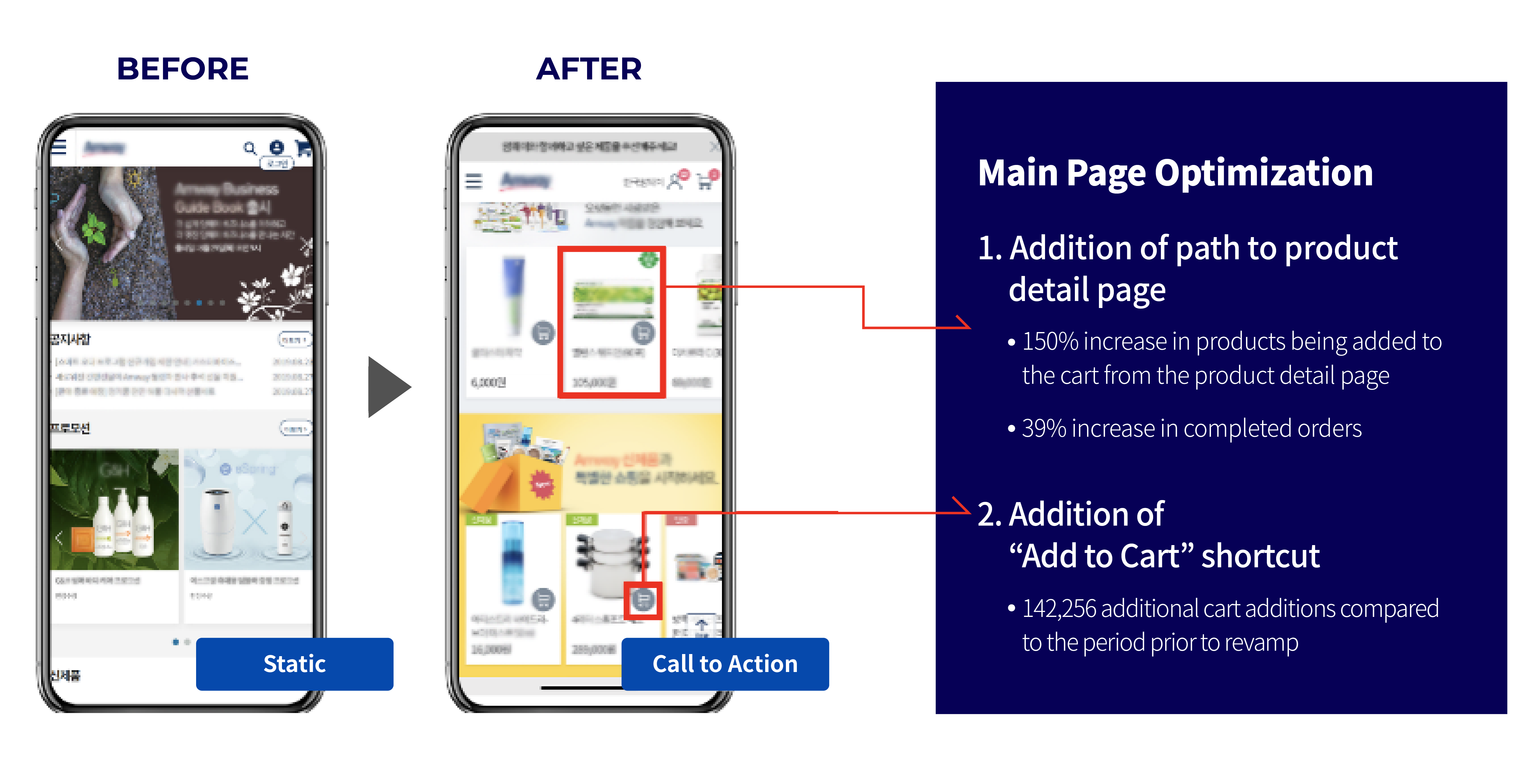 Discovering customer churn to take preventative measures ​
We derived churned customers' behavior patterns and extracted key information, utilizing sampling techniques to minimize issues with imbalanced data and stepwise techniques to determine variables of interest. ​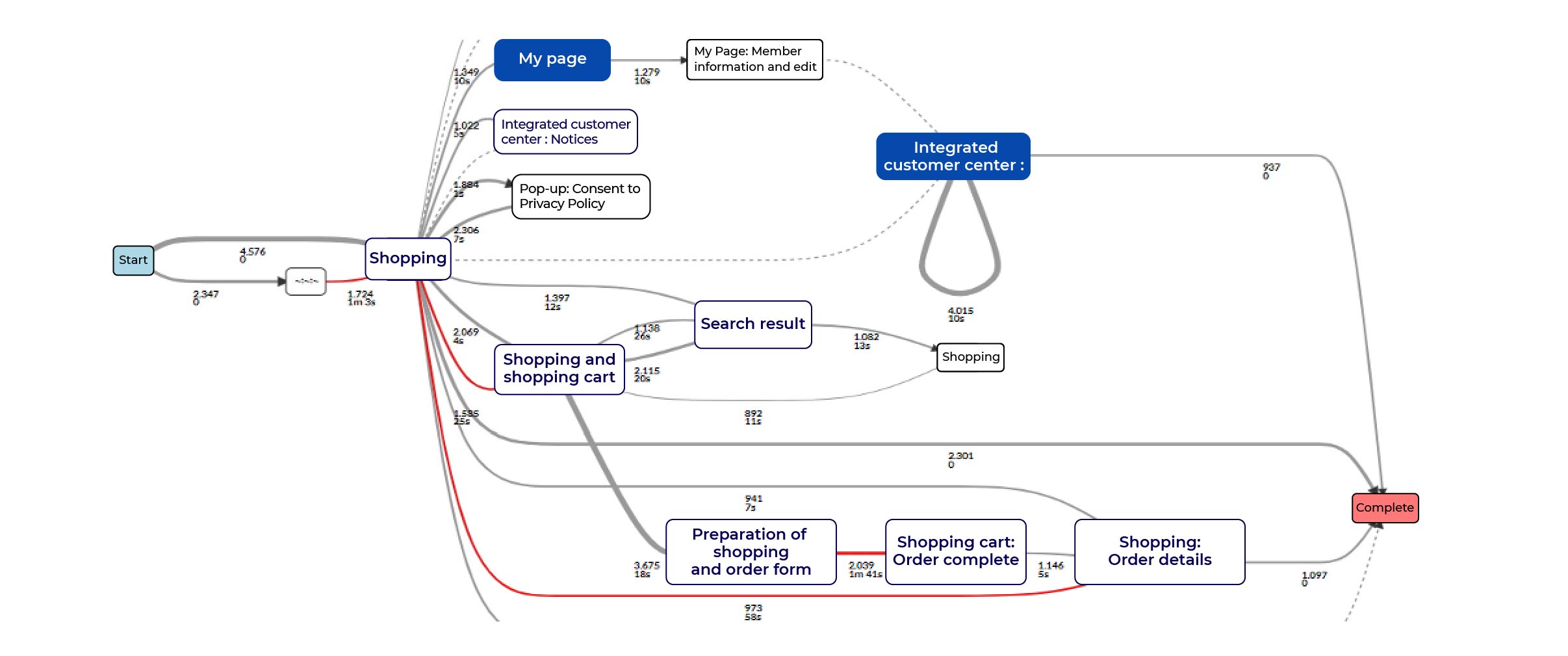 Locking in customers with personalized product recommendations
By analyzing customers' product search history and purchase behavior, we successfully developed an advanced personalization engine that made it easier for customers to discover new products, enhancing customer satisfaction, engagement, and loyalty. ​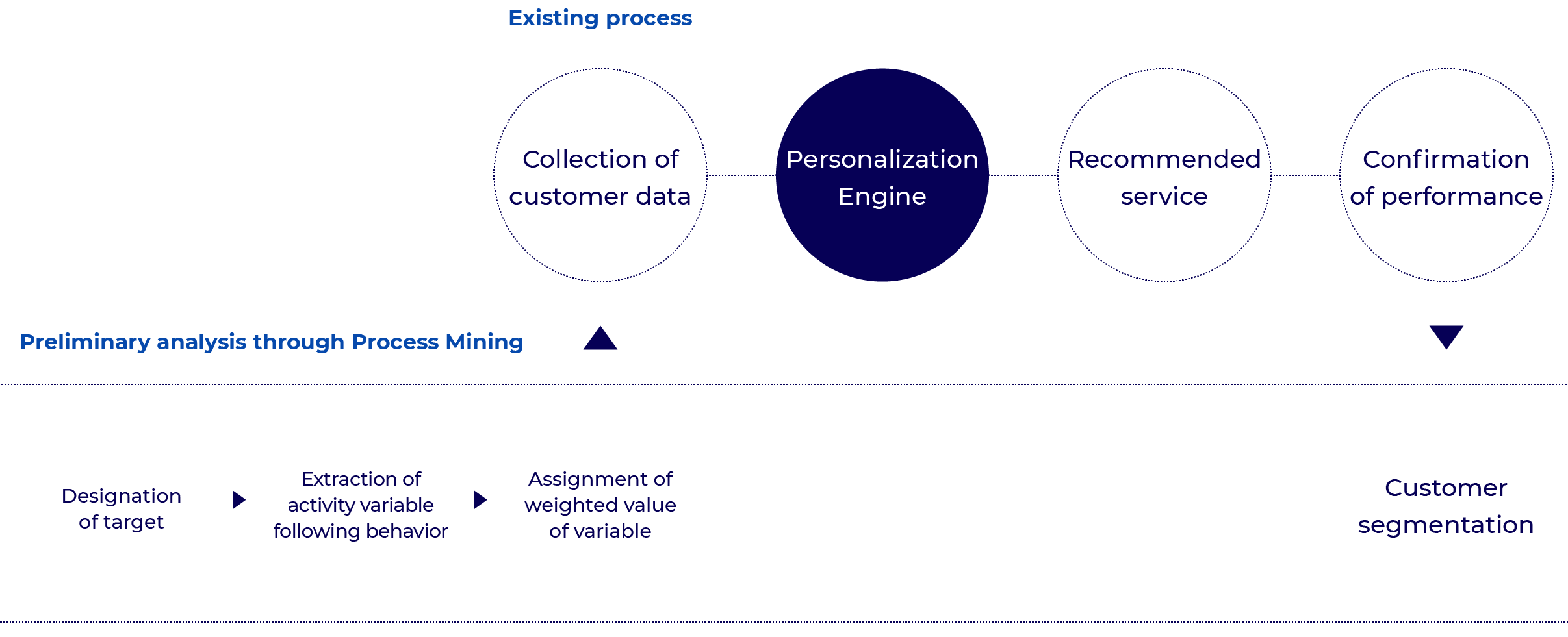 Let ProDiscovery be your CX powerhouse.​
Have an inquiry?
Get in touch with us.