Why Business Managers Should Adopt Process Mining
   Donghoon Kim | Jun 7, 2018 | 4 min read 
BPM (Business Process Management) refers to a systematic approach or discipline used by organizations to manage and improve their business processes, and it is crucial for organizational success. Process mining can help organizations model, automate, and manage their processes more effectively.
Business Process Management is more important than ever
BPM (Business Process Management) is essential for every organization to function properly. Every business has processes that drive all the operations (such as procurement, production planning, customer service, HR, finance, etc.) to achieve its goals and deliver value to customers. BPM goes beyond internal operation management; it becomes the foundation for the value a company can create.
Despite its crucial role, BPM often doesn't receive the level of attention it truly warrants within many organizations. This oversight can lead to situations where growth remains sluggish, resources are underutilized, and operational inefficiencies persist. How can these challenges be effectively addressed?
Three reasons why you should focus on BPM
First, failing to establish a clear definition for a business process hampers its effective utilization, ultimately impeding the business's growth. According to Harvard Business Review, out of 746 business managers surveyed, 86% agreed that decisions related to business processes have become complex, hindering growth in the digital economy.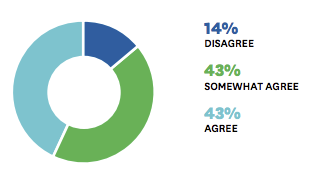 Second, an efficiently functioning BPM (Business Process Management) can prevent the waste of labor hours. Contrary to many companies' confidence in responding well to market demands, many still struggle with basic process inefficiencies like cost savings and expenditure management. The Topline Strategy Group highlighted that such inefficiencies are costing North American companies an additional 1.5 billion dollars and squandering 32.3 million labor hours annually.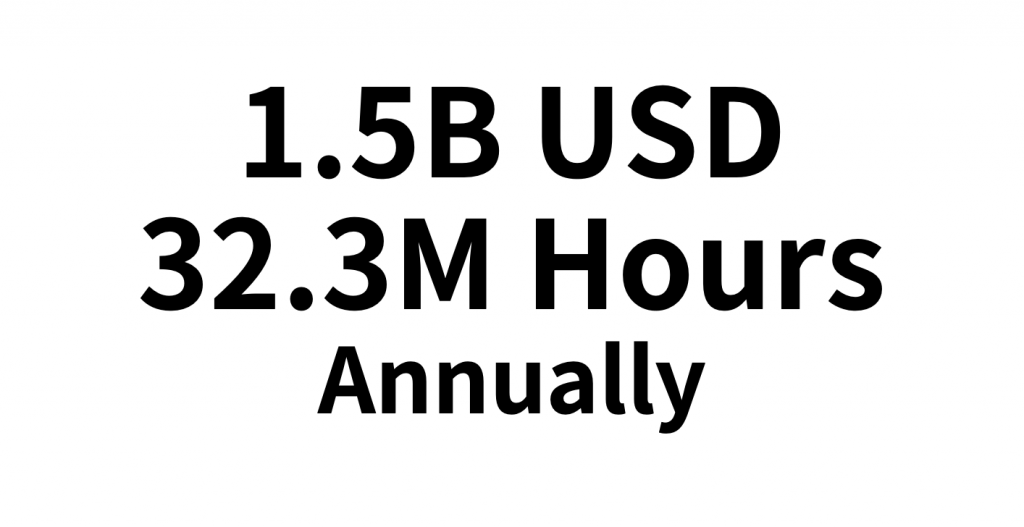 Lastly, without BPM, it is hard to guarantee the efficiency of tasks. According to research by The Powering Productivity Research, when surveying 515 business leaders and key decision-makers from various countries, the primary reason for wasted working hours was identified as inefficient processes, with 44% of the respondents indicating so. This is a higher percentage than excessive paperwork (43%) and excessive meetings (41%). This suggests that improving management processes is the best way to prevent work inefficiencies.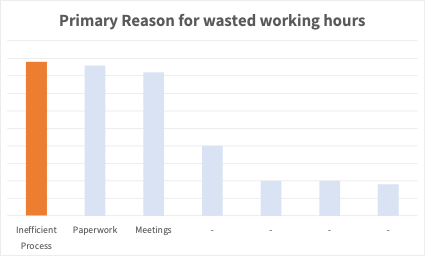 Achieve your BPM goals via process mining
To minimize inefficiencies and lower business expenses, business managers should take an interest in process mining and not delay its implementation. Process mining analyzes business processes based on data stored in IT systems (databases, transaction logs, etc,) or in other words, the 'digital footprint.' Process mining provides you with a perfect representation of the actual process without relying on interviews or human cognitive bias.
To learn more about business process modeling with process mining, read this article
– BPMN Explained: Definition, Requirements & Examples
Moreover, you can employ advanced analytics and AI/ML algorithms with process mining technology to perform conformance checks and bottleneck detection. Address process management issues, reduce lead times, and you'll likely see tangible outcomes like overall cost savings in your business processes.
Start your ProDiscovery voyage today
Experience a more agile and transparent process with ProDiscovery, proudly presented by PuzzleData. Rapid, fact-based insights for business advancement await.
---
References
https://www.thoughtform.com/wp-content/uploads/2016/02/19277_HBR_SAP_Report_5.pdf
http://www.mypurchasingcenter.com/technology/technology-articles/inefficient-procurement-processes-cost-companies-15-billion/
https://www.itproportal.com/2015/09/02/inefficient-processes-are-to-blame-for-wasted-work-hours/
https://us.nttdata.com/en/blog/2017/june/why-process-mining-matters